Bardo WebTeks is a web and marketing consulting company with over 20 years experience in web and marketing solutions, including, managing and maintaining websites, building websites, email services, social media, project management, search engine optimization, quality assurance testing, creative services including writing and editing.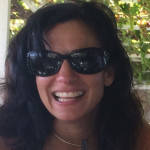 Roula Lombardi – President
Roula has more than 20 years experience in marketing and website management. She held the positions of Director of Web content at Grand Circle Travel, Director of Account Management, Senior Interactive Marketing Manager at Paul Gauguin Cruises and Production manager at Filene's Advertising, Her portfolio and clients include Biogen Idec, Small Ship Travel, Frothingham Park Trust, Blue Cross Blue Shields, Vantage Travel, Aloha Vacation Storage, Effortless Bistro and more.
---
Ken Lovering – Copywriting Partner
An award-winning writer, Ken held the position of Copy Director at Grand Circle Travel and Overseas Adventure Travel, writing and editing travel-focused copy for destinations ranging from Australia to Zimbabwe. He holds a B.A. in Psychology and an M.F.A in Creative Writing, and has taught Travel Writing at the Worcester Art Museum, near his home in Central Massachusetts.
---
Phil McCormick – Strategic Design Partner
Phil has over 25 years of design experience in branding, logo design, brochure, educational books and more
---
Jamie Gibson – Professional Photographer
Jamie is a professional photographer with over 20 years of experience. He managed photography shoots for several local schools and sports activities as well as photography for websites.